Welcome to GinnaFit.
Have you ever had a personal trainer who seemed more concerned with checking their cell phone, than your session? Or worse, had you doing random exercises NOT in alignment with your goals? Choosing the right trainer can be life-altering. That's why at GinnaFit, you'll have our complete attention, our best effort, and our total respect… 100% of the time!
After ten years as a fitness coach, I'm so grateful for my wonderful clients. And humbled by how many refer us to family, friends, and co-workers. One reason, I'm told, is how comfortable we make them feel, regardless of age, limitations, or fitness level. Another is how much time we spend really listening to the likes, dislikes, and goals of our clients before designing a fitness program exclusively just for them.
For example, maybe you want to alleviate the impact of stress, lose those stubborn pounds, start feeling like yourself again, or get stronger, run a marathon, ace your next physical, and give yourself more energy for your kids and grandkids. Perhaps you sit behind a computer all day and have the aches, pains, and posture issues to prove it. Whatever your reasons for joining GinnaFit, plan on having an awesome time, laughing a lot, and maybe even surprise yourself with how much you can accomplish!
One more thing; You may arrive at GinnaFit a little burned out after a long, stressful day. But you'll leave feeling amazing — as if a huge weight has been lifted from your shoulders.
Start Changing Your Life in 3 Easy Steps...
and the first step is FREE.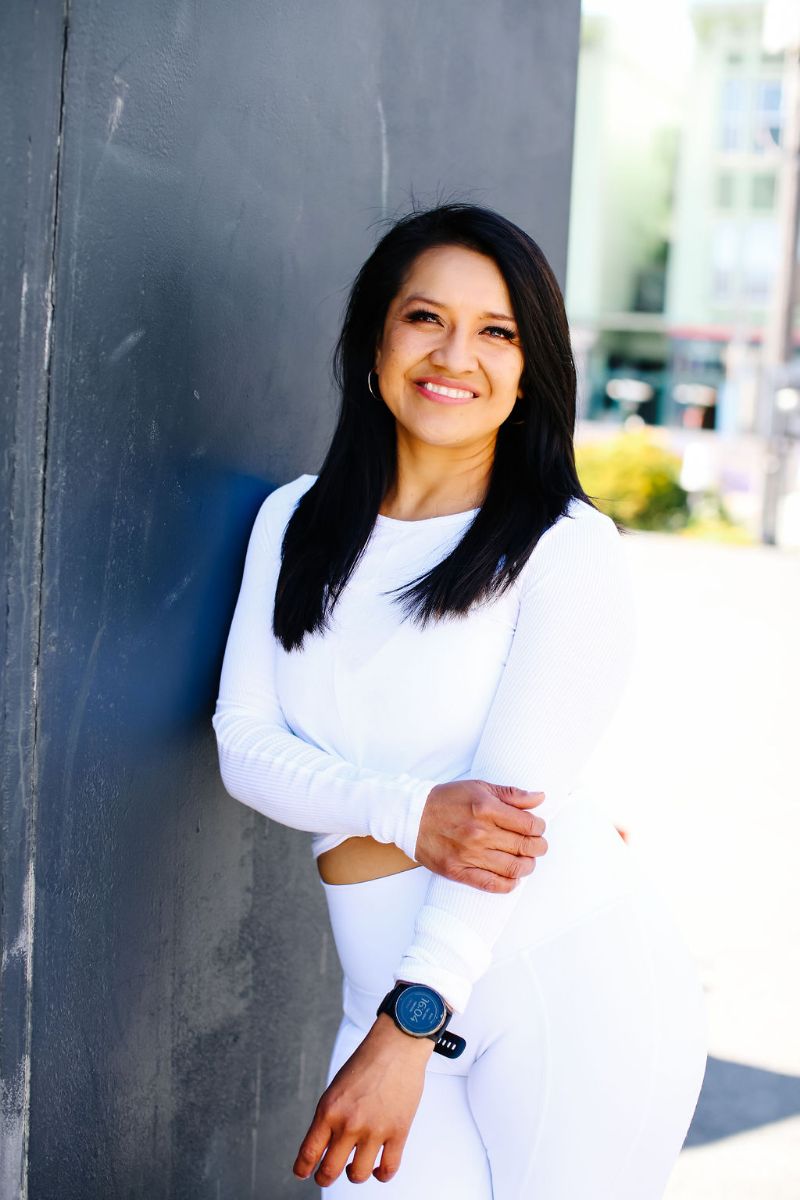 Simply schedule a FREE half-hour consultation with GinnaFit, either virtually or via the phone. We'll review your current fitness status, and just as importantly, take the time to listen to your fitness goals, answer all your questions, and address any concerns.
After our deep dive, I'll email you our Electronic Physical Readiness Questionnaire (E-ParQ), which helps me develop a highly personalized fitness program tailored for your success!
Decide on one or more of our plan(s) that best fits you and schedule your first session, which can be conducted virtually or in-person. We'll recap your goals, review your EParqQ, and discuss our roadmap for reaching those objectives safely and effectively. Next step… making your FITNESS goals a reality!
WHAT CLIENT'S SAY
Alan Espinoza
Ginna's lively personality and expertise in the fitness industry are so motivational.  I can always count on her to have a great time and learn something new.
Ginna earned the role of Personal Trainer Lead at her previous company by being a great team player. She supported her team, gave expertise knowledge, empathized, gave positive feedback and encouragement to others trainers within the organization. Her leadership skills and ability to lead from the front are one of the many reasons Ginna is great at what she does.
Ginna also emulates a great work ethic, she is very professional with her clients as well as maintains a close and friendly relationship that kept her clients interested and motivated to exercise for the long term. Her clients could count on her to bring a fun, positive attitude to exercise. She is loved by all her clients and staff. What a wonderful person and trainer she is and what an amazing experience you'll have to bring Ginna into your life!
Tzippi Zach
Ginna is a fantastic trainer and a wonderful person. I've been working out with her a few years now, both in person and on Zoom, and enjoy it very much. She is professional, patient, and attentive. She adapts the exercises to my skills and needs, and most of all, she makes it fun, so an hour go by really fast.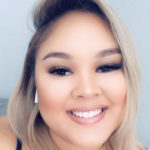 Mary Dang
I am a returning client for Ginna. I've trained with her a few years back and I must say, she's the real deal and I'm happy with my results!
She is very knowledgeable and she has a wonderful personality. She knows exactly how and when to push you to get the most out of your body, mind, and soul.
On top of that, she can teach you how to get your nutrition under control by providing a food log that gets checked weekly. (this is the most important part and it really works)
The best part about working with Ginna is that she is passionate about what she does. She has a bubbly personality and she's hilarious. She keeps me laughing always, and adds a fun element to every workout to keep me motivated.
She deserves a 5 star. Hire her if you want the best body and fun workout you've ever had.