Are you interested in any of the following areas?
Looking your best.

Feeling like yourself again.

Enjoying life feeling less stiff, sore, and achy.

Adding solid muscle to your chest and arms
Toning up your arms and glutes.

Gaining more flexibility, mobility, and range of motion.

Building stamina and endurance.
Learning how to avoid future injuries.

Being able to keep up with the kids / grandkids.

Feeling better about yourself than you have in years!
Get GinnaFit from the comfort of your own home or space!
Private and dedicated one-on-one sessions with talented GinnaFit Coaches who have over 15 years of experience in the industry

Bespoke fitness programming tailored to your goals and needs, utilizing the world's most advanced health and wellness coaching protocols. You can be confident in knowing that together, we will work to unlock the results you want.

The latest, state-of-the-art fitness equipment brought to you.

Ideal for clients who are not seeing results from their current fitness regimen or have plateaued during their current program

GinnaFit's Coaches follow or exceed local health protocols.
Get fit and clear your mind while enjoying a FUN, fresh air workout!
Private and exclusive one-on-one outdoor sessions with you… or with you, family, and friends.

Highly curated fitness programs based on your goals, and fitness level utilizing an inviting, outdoor landscape.

Scenic, convenient locations, including beautiful parks with the best views in San Francisco.

Ample parking and clean rest rooms.

Outdoor training has been proven to reduce stress, improve mental health and increase positive mood. And did we mention, it's FUN!

GinnaFit's Coaches follow or exceed local health protocols.
Your sessions may be virtual, but the results are REAL!
Flexible schedule without sacrificing the personalized and progressive programming of traditional personal training sessions.

Professional advice and experiences from your dedicated GinnaFit Trainer.

Enjoy the safety and privacy of your own space.

The ability to train with family and friends with one or multiple GinnaFit Trainer's in the same session.

Ability to use your own equipment.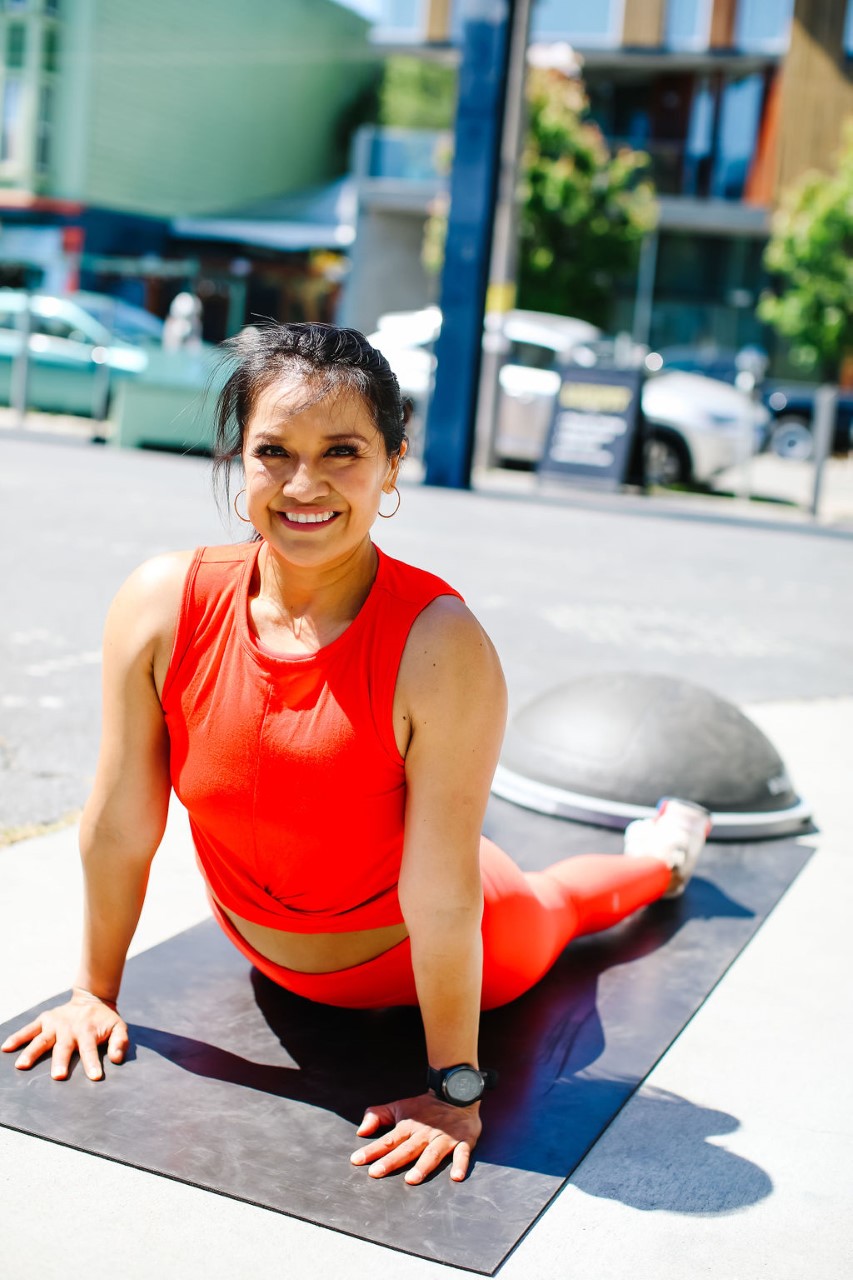 Online Virtual Programming
The most economical of all GinnaFit Training options.
Highly curated programming created and developed by a team of the industry's most qualified GinnaFit Trainers.

Ideal for clients who are self-motivated and competent with fitness equipment.

Clients utilize our state-of-the-art iOS / Android app custom-designed to include photos and videos of exercises assigned.

Communication is simple and convenient via our specially designed app.